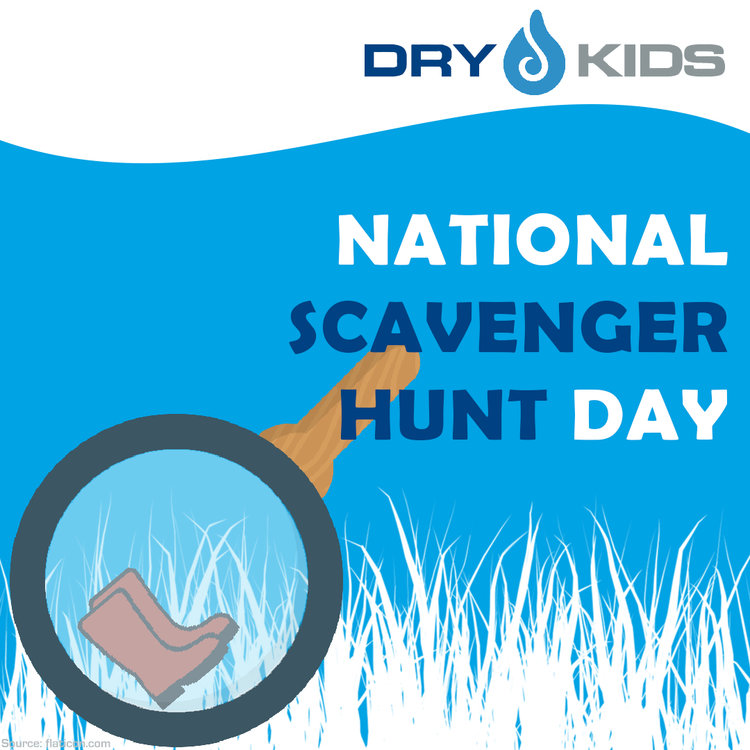 This week, on Wednesday was National Scavenger Hunting Day; this is an annual celebration of the popular game. But, what is a scavenger hunt? A scavenger hunt is simply a game where players aim to collect and obtain items from a list. Now, I bet that you're thinking, "isn't that just a treasure hunt?" the two activities are very similar but have one big difference. A treasure hunt individuals or groups have to follow a series of clues that leads them to a treasure. Whereas, a scavenger hunt starts with a list of things to do/find and there can also be a time limit. So here are some ideas on how to make it the best scavenger hunt for you and your kids to enjoy!
Choose Teams
This might not seem as a major task, but it can be. One good idea is to make teams as even as possible. If there are mixed ages, why not try assigning buddies.
Explain The Rules
Make sure you look at the list before you hand it out. Think through the rules you wish to set and you want them to follow during the scavenger hunt and be sure to explain the rules before you hand out the lists. You can also look at setting boundaries that all players understand, these might be where the start and finish lines are, what time the players must return to the finish line or any physical boundaries. Ensure that everyone understands what items are included on the list, you could show examples or even give a clear description of each. Define how you want the items on the list to be gathered, whether this is through pictures or physically collecting the items.
Give Them The Correct Tools
Make sure each team has got a copy of the list, pens, pencils and if possible clipboards. If teams are collecting items, make sure that they have something to collect the items with, whether this is a bag, basket or bucket etc.
Choose Your Hunt:
There are a number of different themes and styles of scavenger hunts that you and your little ones can do; here are some ideas of how you make yours the best:
1.       Indoor Scavenger Hunt
This is a great style of scavenger hunt especially if you want to add some excitement to those rainy days. Get creative with this style of hunt, use different rooms and different categories of items.
2.       Nature Scavenger Hunts
A nature hunt helps kids to notice the world around them and look at things a little more closely. With this style of hunt you can include a variety of items to find, whether they are plants, animals and so much more!
3.       Educational Scavenger Hunts
This is a great style if you are going to a library, museum or even a historic landmark. You can simply create a list of things for them to find or do during your visit.
One of the great things about scavenger hunts is that you don't have to spend time making and hiding clues. The players search for things that already exist. Make sure your little ones stay dry with our childrens waterproof jackets and our childrens wellies!